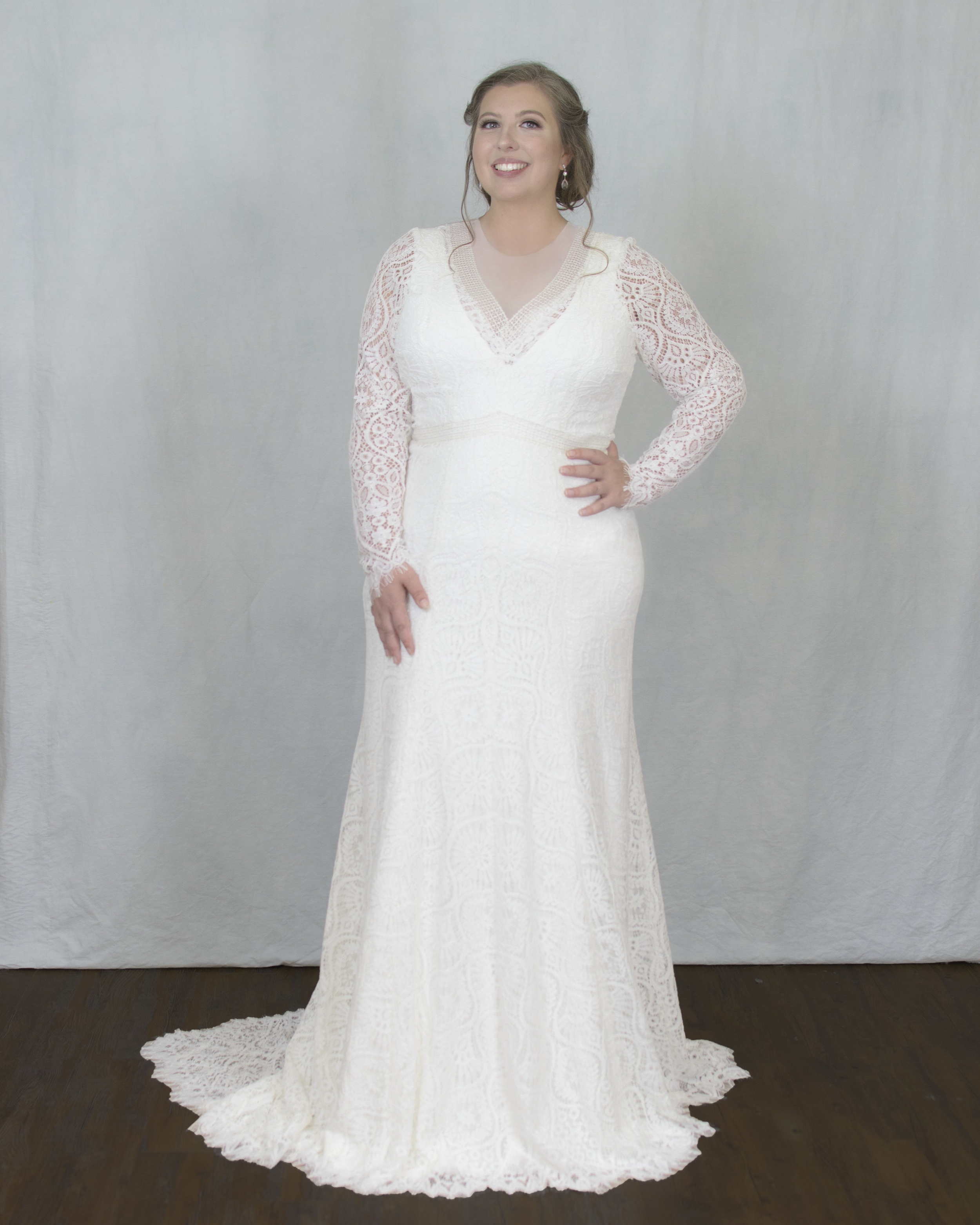 Amber
Amber is a unique two piece set. She is made up of a slip that has all our great structure and shaping technology invisibly built into it; and a lace overlay that delicately covers the base layer.
The slips are available in 3 colors, Ivory, Sand and Blush.
The lace overlay is available with 2 different mesh neckline colors on our beautiful Ivory Madrid lace.